Join our mailing list for our monthly Newsletter and information about Special Events!
​
​​​Welcome to Yoga & Friends, a place that can provide you with the tools to enhance your physical and mental well-being. Yoga & Friends offers you healthy choices to live in a state of integrated harmony with yourself and with the universe.
Downtown construction starts May 22, 2017 for 6th Ave & 58th St. You may enter studio through back (alley) door or front, whichever is convenient.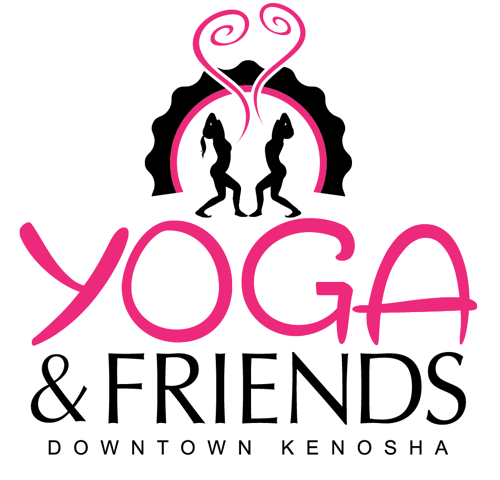 Downtown Kenosha, 2nd Saturday Special
​
Level 1 Yoga w/Paul Ambro, 8:00-9:00 am
1st class free with purchase of
5 class punchcard $55.00
​


Summer Kundalini Workshops with Janice


(Freewill Offerings)​ Fridays @ 10:30am-12:30pm
6/23/17 - Happy, Healthy and Whole at Home and on the Go with Kundalini Yoga!
7/28/17 - Meditation & Movement - How to Choose Whats Right for You!​​
8/18/17 - Sound Current Immersion - Sing, Dance and Relax!​
​​